Southampton Lock Specialists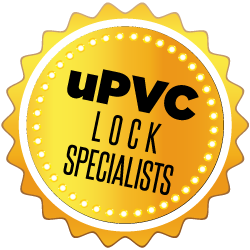 Striving to offer an unbeatable service, Solent Locksmiths have two retail premises conveniently located between Southampton and Portsmouth. Solent Locksmiths are able to assist you with all your lock requirements. Whatever you with to secure and whatever the grade of your requirements, we will have a lock for the job and a team of highly skilled locksmiths at your disposal.
uPVC Locks

UPVC locks are most commonly found on domestic front doors, patio doors and windows.

We can repair or replace all types of upvc locking mechanisms usually on site, whether you need a traditional latch and roller type system or the newly evolved latch, deadbolt and hook variations which are now available for UPVC and composite doors.

We can also provide all UPVC locking door furniture such as locking window hadles and door handles.

Padlocks

Padlocks vary in their shape, design, strength and durability. Chosing the right padlock depends on a number of factors.

Solent Locksmiths extensive range of padlocks come in many shapes, sizes and materials. Our range includes, combination padlocks, keyed alike padlocks, weatherproof padlocks, high security padlocks, master key padlocks, long shackle & closed shackle padlocks, restricted padlocks and diskus padlocks.

Wherever you need to deter thieves, we can provide you with the appropriate padlock.

Keyed Alike Padlocks

A set of identical padlocks which can be opened with the same key for convenience. Often called a 'suite of padlocks', the downside is that there could possibly be other 'suites' with the same key as these are not manufactured independently.

Master Keyed Padlocks

A set of padlocks which are individually keyed but have one 'master key' which can override and open the whole set.

Weatherproof padlocks

Weatherproof padlocks are non corrosive and designed to withstand the elements of outdoor use. Often, these weatherproof padlocks have a stainless steel shackle as apposed to a hardened steel shackle. The downside of which, is that they are more easily attacked due to the slightly weaker and softer metal composition.

High security padlocks

Made of high grade, heavy duty materials and of hard to crack designs, high security padlocks are just as they are named. A high security padlock is one which offers maximum protection due to it's design or composition.

Combination padlocks

A combination padlock is one which needs no key but is opened by a unique number sequence chosen by the user. The combination can be changed intermittently to increase security and not needing a key can be very convenient. The downside is that the mechanism of a combination padlock is weaker than that of a keyed padlock making them less strong. There is also the possibility that given the time to try each individual possible sequence on numbers, that they could be cracked. For this reason, the more numbers in the sequence, the more possible combinations and the higher the security.

Long shackle padlocks

A traditionally shaped padlock with an extended shackle. The longer shackle increases the locking area which makes them easier to use. Unfortunately, the shackle is the weakest point of the padlock and the part which is usually attacked by potential thieves. The greater length makes it easier for them to be attacked with bolt cutters and alike and there is more manoeuvrability.

Closed shackle padlocks

A closed shackle padlock means that the shackle is protected in some way, ususally by the body of the padlock. The reason that the closed shackle padlock is so popular is that this closed design makes it harder to attack and is therefore championed by insurance companies. The downside, is that the closed shackle means that there is less clearance room so it does not fit all areas.

Diskus padlocks

This style of closed shackle padlock, is as the name suggests a round padlock with a curved shackle which encircles the whole padlock. Very popular not only because they areresistent to attack because of their closed design but the because they are not spring loaded and therefore less likely to be cracked by drilling or force to the barrel.

Restricted padlocks

A restricted padlock has a key which is either unique or very difficult to copy. Providing maximum protection due to their individual keys. Each owner is individually recorded in a central database.

Note: Insurance companies specify grade requirements for padlocks which are protecting things which are covered on their policy. For more information, please contact one of our professional dedicated locksmiths who will be able to talk you through the grades and security features of each option.

Garage Door Locks

Your garage not only houses your car, but many people often store possessions which they have no room in the house for such as expensive tools, garden machinery or gym equipment. If you do not secure your garage door properly, you are leaving these items easily accessible to a thief.

Whether your garage has up and over or tilting garage doors, roller shutters or a sectioned garage door, Solent Locksmiths can provide a long lasting, durable and robust lock to prevent intruders from gaining access.

We stock and fit locking internal and external garage door handles, replacement round barrels for garage door locks, ground anchors, anti-vandal garage door locks and garage door defenders as well as providing replacement keys.

Cabinet Locks

Solent Locksmiths are able to offer an extensive range of locks for all of your office furniture, from desk locks, drawer locks, filing cabinet locks, tills and glass display cabinets to lockers and gun display cabinets.

We can also provide replacement keys and child proof locks and catches if required.

Whether you are protecting paperwork which contains delicate or private information, your personal possessions, stock, money or keeping potentially harmful equipment guarded, Solent Locksmiths will have a lock which is appropriate and secure. Please call our team of professionally trained locksmiths for any advice on which cabinet locks are best for your requirements.

Specialist Locks

Whatever you are trying to protect, we at Solent Locksmiths take your requirements very seriously. We can provide specialist locks for anything you wish to safeguard. Bikes, caravans, boats, vans, property, possessions or marine equipment.

Motorcycle brake disk locks

Designed to be secure your motorbike, the lock is clamped to the front brake discs, restricting the motorcycle from being wheeled away. These are portable in design and are often stored underneath the seat.

Hitch locks

Hitchlocks are a visible lock which covers the hitch, preventing your caravan or trailer from being hitched up and towed away. They can act as a deterent to potential thieves.

Steering wheel locks

Steering wheel locks are a lockable metal construction and fit to the steering wheeel of your car or van. Once on, it obstructs the use of the steering wheel preventing theft. They are highly visible and act as a deterent to potential car thieves.