In house quality engraving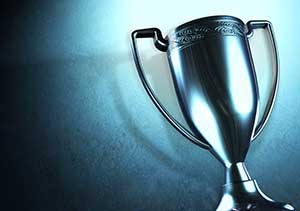 Using the latest engraving equipment, both our Hedge End and Park Gate premises are able to offer the highest quality engraving of many materials including, brass, steel, pewter, precious metals, glass and crystal.
Engraving gives a distinctive and personalisation to many gifts and items inside and outside the home.
Brass Engraving
Brass is a traditional looking material which can be used in many different applications. Signage, tankards, trophies. We will engrave any brass. Weathered brass becomes tarnished and give an aged and authentic look while, polished brass look shiny and prestigious. To keep outside brass looking shiny, coat it with clear laquer so that it resists the elements better.
Glass Engraving
Glass engraving is decorative. Generally used internally, glass engraving and etching catches the light and gives a personalised and ornamental effect. Whether you wish to peresonalise glassware gifts forweddings or anniversaries, put a personalised design on a vase, a commemorative plaque or ornament for a desk, we will engrave and personalise all your glasswear to your exact specification and design.
Engraving
We combine professional engraving techniques with the latest technology to expertly engrave a huge variety of items such as, signs, trophies, tankards, glassware, giftware, medals, pet tags, name plates and more. Our master engravers pride themselves on their ability to produce quality workmanship within a quick turnaround time. There is very little that our highly skilled engravers can not personalise at a competative price.
Please visit us at either of our premises with the item that you would like engraved. Or contact us via post and your order can be completed by our engraving postal service.
Do feel free to call us with your specific requirements, designs and queries regarding what and how you would like your item to be engraved and one of our professional engraving experts will be more than happy to discuss them with you. Discussing your requirements ensures that we achieve the very best result for you.
Whether you are looking for something personal, a gift for a loved one, are offering an award or are a company looking to offer high quality, personalised corporate gifts we are able to help.
Some of the more commonly requested items we work with are listed below; however the list is by no means exclusive.
Awards & Trophies
Corporate Gifts
Christening Sets
Dog Identification Tags
Cat Identification Tags
Plaques and Memorial Signs
Retirement & Birthday gifts
Wine and Spirit tags
Flasks and Tankards
Medals