Security tips for your home whilst you're on holiday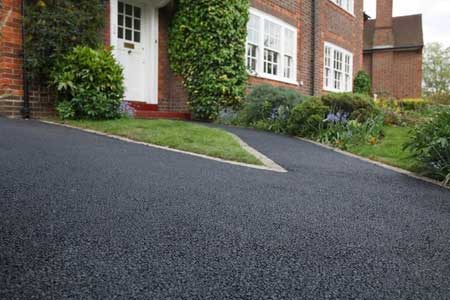 Going away for a seemingly relaxing retreat, but are concerned about the security of your home whilst you're away? It's a common concern, especially during peak times of the year. luckily, there are some simple things you can do to make your home more secure when you're not around.
Firstly, you need to ensure that your home is secure on a day to day basis. Ensure all doors or points of entry have a secure lock and key. This seems simple enough, right? Almost like I'm telling you the obvious. But approximately 57% of burglars enter the home through a door, of which 3% are actually unlocked. That also means that windows, however small, should be lockable if you want maximum security.
If you live in an end of terraced, semi-detached or detached house, ensure the outside of your home is secure too. Do you have a side entry? Does it have a secured, lockable door? Check all the points of entry before you leave for your trip.
You may entrust someone, a neighbour or friend to come in and check on the place. This can work really well, providing you've got a very kind and diligent person to do you such a favour. Turning the lights/lamps on and off and opening and closing curtains or blinds can help warn off burglars.
However, if you're seemingly scratching around for someone to watch over your place, you can use a few DIY security knacks. Firstly, timers for your lamps is an effective and very simple thing to do. this can also work for TVs and radios. The sense of occupancy is what you want to achieve in order to keep your house more secure.
Securing your valuables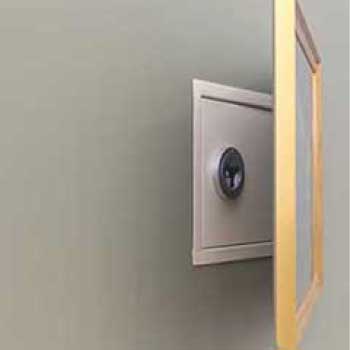 Some of your valuables you may not be able to secure any more than simple securing your home. You're probably not going to want to dismantle your 55'' TV from the wall it is mounted on. However, your other valuables: jewellery, heirlooms or perhaps electronic devices could be secured in another way.
Generally burglars will go straight to the master bedroom upon entry. As a deterrent, keep valuables in another bedroom, preferably a lockable box or perhaps even a safe. You could also keep valuables in containers in the kitchen, especially it it just looks like a biscuit tin, it would be an unlikely place to look.
Don't advertise an empty house
However tempting it may be, posting on every social network site possible that you have 'checked-in' to your hotel, may not be the wisest choice. Keep your social network involvement to a minimum or don't post an specifics. A post saying 'I'm on holiday for the next 3 weeks!' may be a bit too much. As strange as it sounds, some of these posts are seen by various people you actually don't know, especially if you 'tag' various other people in it. Who knows how many people you are really posting it to?

Advertising an empty house can also be seen if the lights never go on, the curtains are never opened and the two parked cars on the driveway haven't moved in the last week. Most burglaries happen spontaneously. Don't let that be your home. Be wise. Keep it secure.