A cosy home this winter - Top tips
How can I keep my home cosy this winter?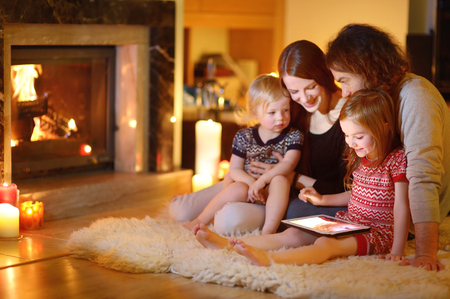 Reports are saying we are in for a cold one this coming winter, as we move further into autumn you will probably be considering your home this winter—especially those gas and electric bills! So how can you keep your home warm this winter, without racking up a ridiculous bill or causing any other hazardous issues. Let's see.
Window locks that work
This is integral really. Not only will this help to keep your home a bit warmer this winter, it is a major factor in preventing break-ins. Another thing we do not want to invite this winter.
By locks that work, we are talking about handles which close, and locks that actually lock that window shut. Two things here: a handle which closes is integral, otherwise it's like having a Tupperware box and not sealing the lid. It's counterproductive. Closing the window properly will seal the window and improve the insulation of your home. Secondly, being able to lock your windows can be really important when leaving your house all day. In the winter months we often leave a window or two on a latch to prevent condensation etc. However, if that is not lockable, then it could be a security issue. Check if your locks work, if not it may be worth replacing them.
In either case, you do not need to rip out the windows and start again. That's is costly. Contact a reputable locksmith and they will be able to replace the handles and locks to your windows (and doors if needs be).
Allowing air-flow
So we've got our locked windows to keep our home cosy. Now, as briefly mentioned above, keeping your home well insulated this winter is not just about locking and sealing doors and windows. You also need to keep a steady air flow circulating your home. Keep your windows on a latch for most of the day and close at night. This way you are eradicating that condensation every morning and keeping fresh air circulating so that mould does not appear. Without it, you will likely get mould around your windows, or even worse—on walls and ceilings. This is something we really do not want, especially around the holiday period.
Mould is not only a major inconvenience, it is also toxic, therefore we really do not want this to occur during the dreary winter months. If mould does seem to be appearing on walls or ceilings, then wash it down with a cloth and open a window to dry it out. It may need to be re-painted to prevent any further growth. If this does not seem to be enough, then try a dehumidifier to get rid of any excess moisture.
Not over-doing central heating
Although to some this epitomises a cosy home, over-doing the central heating can have some negative effects. For starters, it can wreak havoc on your skin, hair and eyes due to the drying effect of synthetic hot air. This may not trouble you (this isn't a health and beauty edit I promise) however, extreme differences in temperature can lead to that pesky condensation on your windows. This Is especially true of houses which have single glazed windows. If this is not aired properly then you could find yourself with the aforementioned mould! Not nice.
Of course if you are coupling this with the advice stated above, then you could combat this issue and have yourself a cosy, secure and mould free home!
So keep your windows locked, but on a latch during the day; save some money by ensuring your windows lock properly and you should have yourself a very cosy, hassle-free home. Here's to winter!