Finding a local Locksmith - A handy guide
Tips on how to find a reputable locksmith near you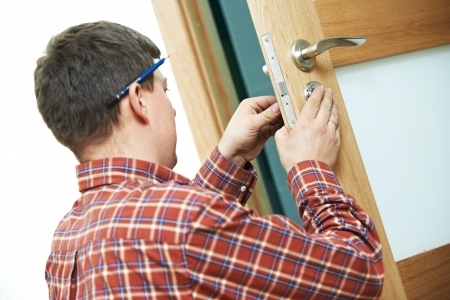 Usually, when looking for a locksmith you may spend some time researching, calling up and discussing prices and doing all the necessary checks to make sure you are getting the best deal. In a non-emergency situation, you also have time to check out the company and ensure they are trustworthy. This can be the most niggling problem for those who find themselves searching for a reputable locksmith in an emergency situation. If you call up a number you find on the internet, how do you know they are reputable?
Finding an Emergency Locksmith
In an ideal situation, you would already know the company you are going to call if you needed an emergency call out. Perhaps you have used them before, or they have been recommended by someone you know? This is usually the best scenario as you know what you are getting—trustworthy people, doing a trustworthy job. This is definitely a priority when it comes to the security of your home.

However, if you have never needed to use a locksmith, or perhaps you are new to the area and therefore have no one to ask regarding local reputable locksmiths, then there are some things you can do to ensure you are choosing a reliable company.

Firstly, check the website for these certifications, memberships or logos:

MLA (Master Locksmiths Association)
Buy with Confidence

These certifications & memberships let you know the engineers are trained within the UK's guidelines and that the company has been recognised as a legitimate and reputable one. There may be alternative credentials which still offer the same assurance. However, research them rather than taking them as a sure certification of trust.

If the company does not have a website, then it would probably be wise to avoid. If you call out a company that you have not checked for credentials, then you will still have to pay even if they do not have the right certifications. Even more so, if you allow someone without proper credentials to work on the lock to your house, you are adding a significant risk to the integrity of your security. As essentially you have to ask yourself: who are these people? Who are these people who are disarming and replacing the lock to my home? This the place you are meant to feel safe. So, who they are, is a question you would like answered, is it not?
Finding a local Locksmith
In an emergency situation, perhaps more so than a non-emergency situation, you need a company which is local. If you have locked yourself out of your home, or perhaps even worse, you have locked your family out of your home, each minute spent waiting can feel like an eternity! Every flicker of headlines, buzzing of car engines and gritty turn of tyres on tarmac can make your head pop up and heart stop in the sheer desperate hope that someone has arrived to save you! It may sound melodramatic, yet when you are locked out of your home, you have an overriding need to just get back in. You begin fretting about the possibility that you have left the oven on...at 8 o'clock in the morning!

Hopefully, if you have been locked out, you have been locked out with your phone and unlimited internet access! In this case searching for Locksmiths 'near to you' will most likely result in multiple options. Another key thing to look for is a 24hour emergency call out service. Some companies do not offer this-- weekends and late nights may be off limits, which really does not help you if you have locked yourself out on a Sunday morning.

As time can be of the essence, be aware that some companies have multiple locations, so ensure you choose the closest one to you. If that does not appear very clear or you are unsure, give the company a call so they can do the checking for you.

If you are unlucky enough to be locked out of your home without your phone, hopefully you have a trusted neighbour whom has a phone and either an internet connection or a directory for you to