Back to school - Protect your bike! - Bike Locks
Preventing Bike Theft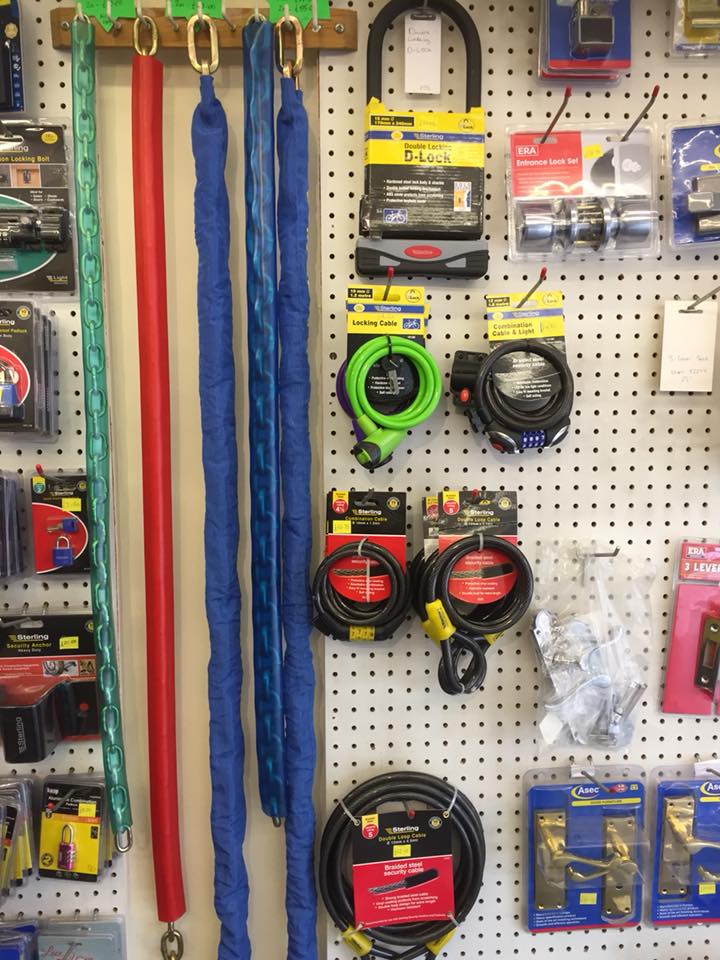 In the UK, approximately 376,000 bikes are stolen each year—that equates to about one every 90 seconds and that number is on the rise. The Office for National Statistics categorises bike theft as any instance where a bike is taken without the proper authority—this largely equates to theft of personal property (not store theft).
The key places that a bike may be stolen from are:
from your home (whether that is from the garden, side gate or front porch);
a dwelling such as a bike shed or perhaps outside a shop (somewhere public);
from a car which has a bike inside or is attached to it (i.e. a roof rack) or;
a car which is stolen with a bike inside it.
The latter scenarios show some extremes in theft, however an unlocked bike in a front garden or in a public area is very easy to steal and unfortunately, there are an increasing amount of people who will take the risk.
This is why bike security is really important. Even leaving your bike for a few minutes in a seemingly safe place, may result in some heartache if it is stolen. In a perfect world, you would be able to leave your bike and not worry about bike locks and other forms of security. Unfortunately, that is not the world we live in. In order to prevent someone from easily stealing your hard-earned cash you may want to take some steps to secure your bike—whether that be at home or in a public area. Bikes really aren't cheap—leaving your bike out and exposed is like leaving your car unlocked with the keys in the ignition.
How to improve bike security
The first step is to ensure that your bike is secure at home. Where do you keep it? Can someone easily access it? Even having it resting up a shed in your back garden may still lead to it being stolen—not a nice thought, but it can happen. If you have a shed or garage, then the best solution is to keep your bike in there, securely locked. Sometimes a shed may need an extra padlock, so think about this when you consider where to store some of your valuables.
If you don't have a shed or garage, perhaps you live in a flat or in the city, then you need to ensure that you have adequate bike security, depending on where you are leaving it. Some flat blocks have bike sheds for the residents. This is a great place to keep it, but only if your bike is really secured with a bike lock—preferably with an extremely secure padlock. Bike sheds are useful because they are often locked overnight and only certain people have the keys to the shed (i.e. caretakers and/or bike owners). This applies to offices and other work places which offer a similar facility.
The three biggest factors to consider are:
Is my bike stored away securely?
Does my bike have a quality bike lock?
Is my bike padlocked so that it is immovable or unable to be ridden?
If you're leaving your bike on the high street, then ensure it is properly fastened and your lock is in good shape. Also consider locking it in a more public area of a high street. Although this may make it more visible to prospective thieves, it will also make it visible if someone tries to break the lock off of it. Of course, this is only more useful during the times that the high street will be busy.
How to choose the right bike lock
The right bike security for you depends on how, why and when you use it. If you rarely use it then perhaps you are considering a safe place to keep it over long periods of time. If you use your bike every day, then you will want to consider where you are leaving it every day and thus choose the appropriate method.
Almost certainly, no matter how often you use your bike, you will want and need a bike lock. To take it and leave it anywhere will require some security. It is best to speak to a quality locksmith if you really want the best advice for you and your individual circumstances. A locksmith will also be able to talk you through how to use the bike lock and any other security methods which have been recommended.
How we can help
At Solent Locksmiths we have a range of padlocks available and expert locksmiths to talk you through the options. A lock from a certified locksmith is the safest way to ensure that no one can easily make off with your belongings.
At Solent Locksmiths, we have even taken bike security a step further by expanding our range of security options. In Hampshire there have been a number of bike thefts, enough to get the media's attention. We don't want you to be a part of that statistic, therefore we have added a number of ways to secure your bike which go beyond a simple bike lock.
Call or come into any of our stores and we will be happy to show you the range of bike security methods we offer.